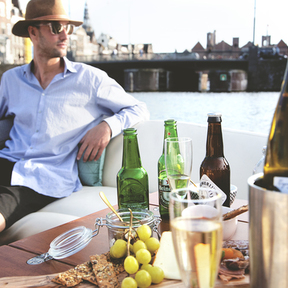 Hi!
We are Pure Boats, one of Amsterdams newest canal cruise companies.
We are a sustainable boutique boating company, and we'd love to take you on an unforgettable trip through the 17th century canals.
Our knowledgable and fun captain will tell you some fun facts about the city, while you sit back, relax, and sip from a refreshment from our on board bar. It's fully stocked with local beers, wines, soft drinks and liquors.
Do you want to make your trip extra special? We'd love to help you personalise your trip. Just get in touch, and we'll work together on the ideas you have.
See you on board soon!
Geertje
Pure Boats
Nenhuma pessoa a ser seguida